We are so blessed to have so many wonderful friends! Saturday our house quickly filled up with people who love Kian and came to celebrate him coming into his 4th year! Kian LOVED having so many friends over and was itching to dig into the Lightening McQueen cake I made him as well as his presents hehehe We grilled hotdogs, had my mom's famous baked beans and some carrots (which is one of Kian's faves). The of course there was cake an ice cream :)
Kian got LOTS of wonderful gifts! He has spent all morning playing with all of them! He even received a gift card which he has almost spent all of already on a remote control Lightening McQueen ;) The biggest gift he got was a GameBoy Mini from Jamie and me. In fact, it's a good thing that he opened gifts toward the end because he spent the rest of the time zoned into the games he got lol
Here are some photos of the festivities!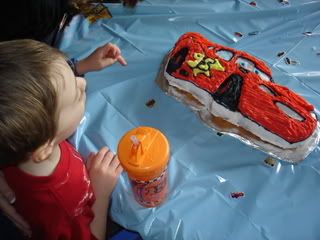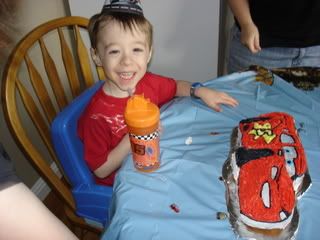 Kian showing he's 4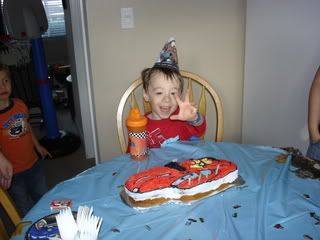 Yummy CAKE!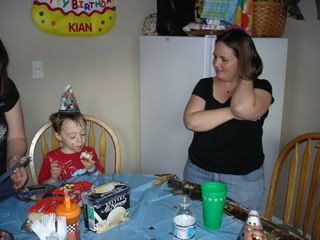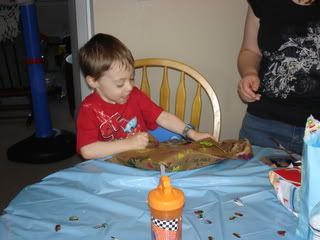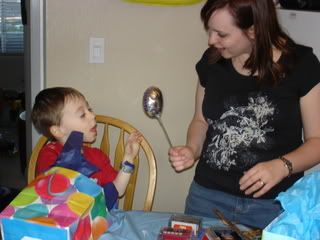 Kian got a Cars game for his GameBoy!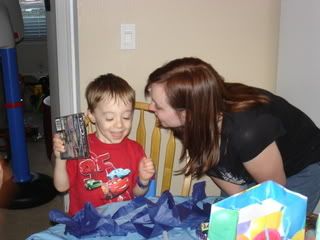 Rachael, the pro, showing Kian how to work his new GameBoy :)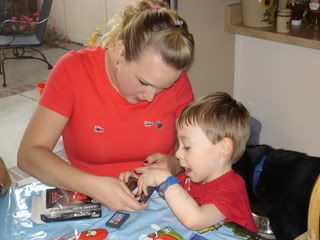 Kian, smiling because he was told to but really wants to be playing his game lol!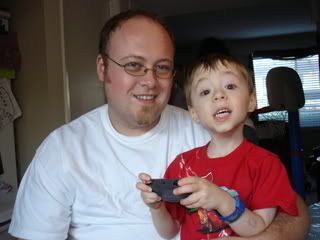 This is what Kian looked like for the rest of the night LOL!