Our weekend started off on Friday. Jamie took the day off and we spent it at Discovery Kingdom (
). It's an amusement park that has animals in it! Jamie usually rides on at least one roller coaster while we are there but we were all having so much fun just walking around, seeing the animals, and taking Kian through the child area and doing things with him there :)
We went to a Dolphin show - Kian was BESIDE himself during the whole show - it was so neat!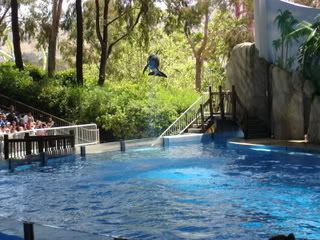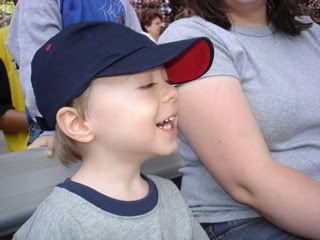 We saw penguins, a tiger show, and the walruses. There was one walrus named Jocko who was VERY entertaining! He seriously was performing for us and seemed to be enjoying himself! I am quite positive that he could see us through the glass - he would clap his fins when we would clap our hands together and seemed to be looking Kian right in the face! Apparently he was also in the movie 50 First Dates - along with some of the dolphins...it doesn't shock me because Jocko was such a good entertainer!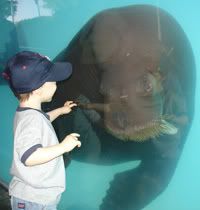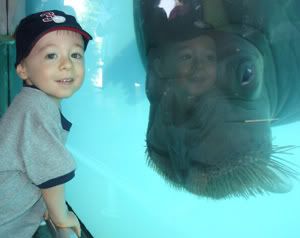 Saturday we rested up and got some things done around the house. Sunday Jamie went golfing with some buddies from work while Kian and I did some shopping for grilling on Monday. Monday was a day of getting some more things done around the house and the evening was spent relaxing with a movie and a yummy grilled dinner :)
All-in-all it was a great weekend! Most of all because we were able to spend some good family time together :) We are all looking forward to when we can go back to Discovery Kingdom!